Lanwa Sanstha Cement Corporation (Pvt) Ltd, a state-of-the-art cement manufacturing facility that is expected to be one of the region's largest, is set to commence operations in 7th March of 2022. The factory, which spans 63 acres, is located in Hambantota's Mirijjawila Export Processing Zone.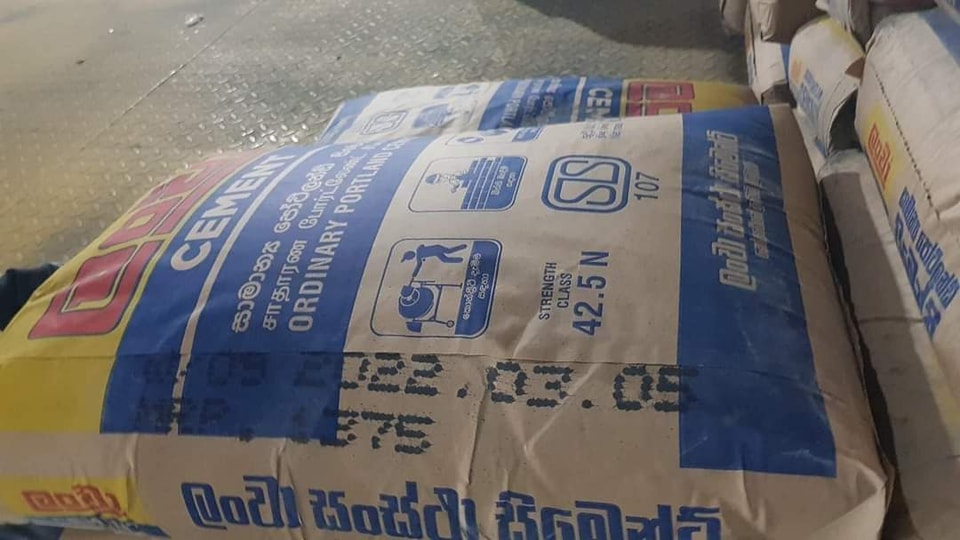 A BOI venture, the total capacity of Lanwa Sanstha Cement Corporation (Pvt) Ltd would be 4mn MT with Phase 1 producing 2.8mn MT per annum. One of the facility's strengths is the emphasis on cutting-edge technology, with all mixing being done with European machinery for minimal wastage.
Commenting on the completion of Phase 1 and commissioning of the plant, Chairman of Lanwa Sanstha Cement Corporation (Pvt) Ltd Nandana Lokuwithana noted: "We are very excited to start operations in March 2022 at a juncture when the whole world is returning to normalcy after two years of pandemonium due to the global pandemic. In many ways, we're optimistic that this venture will be a major boost to the economy in terms of technological advancement, foreign revenue and a solution to the shortage of cement which is crippling the local construction sector currently."
He said that this facility incorporates a host of sophisticated features including a 2.4km covered conveyer belt connecting the port & factory for increased efficiency, minimal wastage and pollution.
The state-of-the-art factory also features a fully automated Stacker Reclaimer Yard and two Bridge Type Ship Unloaders for ease of handling cargo, shifting from labor-intensive to tech-oriented aligning local industry with global standards.
Meanwhile Executive Director at Lanwa Sanstha Cement Corporation (Pvt) Ltd Dammika Lokuwithana said: "Once operational, Lanwa Sanstha Cement Corporation (Pvt) Ltd., is expected to meet the needs of all major construction projects in Sri Lanka, including the Port City and expressways, by producing the full range of cement products including Ordinary Portland Cement (OPC), Portland Composite Cement (PCC) and Blended Hydraulic Cement (BHC).
Lanwa Sanstha Cement Corporation (Pvt) Limited is a sister company of Sri Lanka's foremost manufacturer of steel, Ceylon Steel Corporation Limited.