Sri Lanka's first home-grown fully electric car 'Moksha' was launched today as the the most practical solution in the current technology transition phase towards a sustainable, carbon-neutral future.
The unveiling ceremony was held at the JAIC Hilton hotel Colombo by Ideal Motors while drawing inspiration from the iconic Austin Mini Moke that took the world by storm.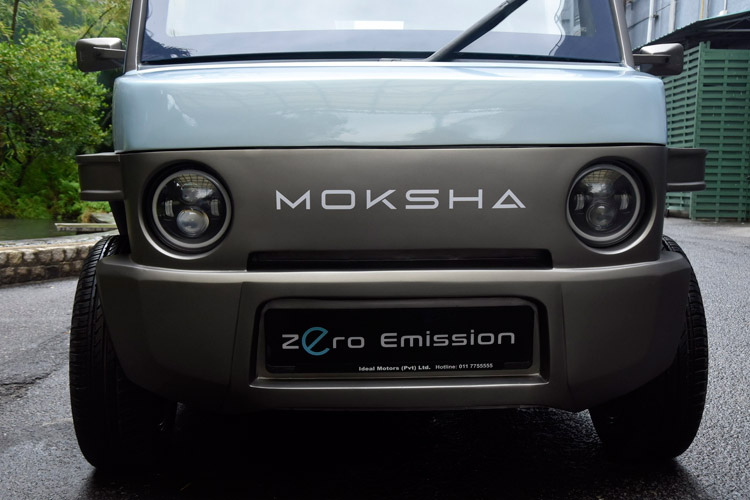 The four-wheeled electric quadricycle with a weight of just 870 kg is fitted with a 22.46 kWh Lithium battery that provides a range of up to 200 km on a single charge by plugging into a 15-amp domestic charger overnight.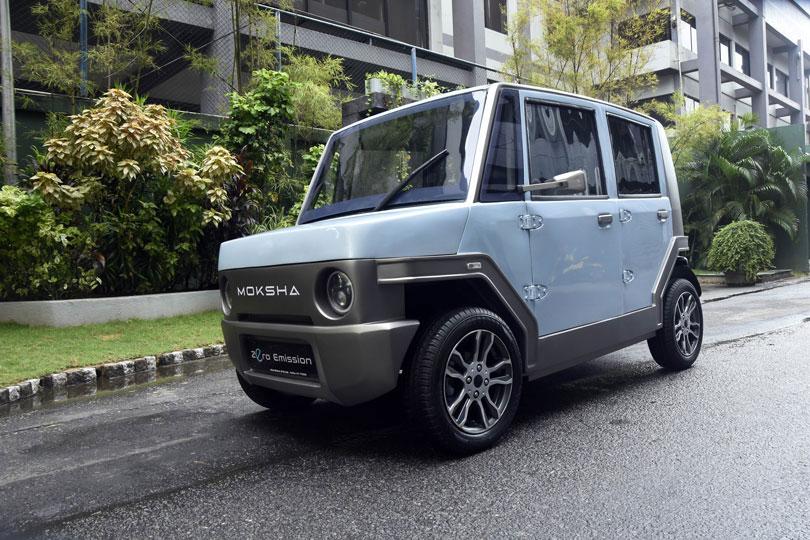 The interior of the car packs a spacious cabin offering comfortable seating for the driver and three passengers. The car is offered in matching two-tone exterior colours. The customer can access information, favourite music, and maps using the 7-inch multimedia touchscreen display that comes with Apple CarPlay and Android Auto compatibility. The fully air-conditioned car includes, push start, and alloy wheels.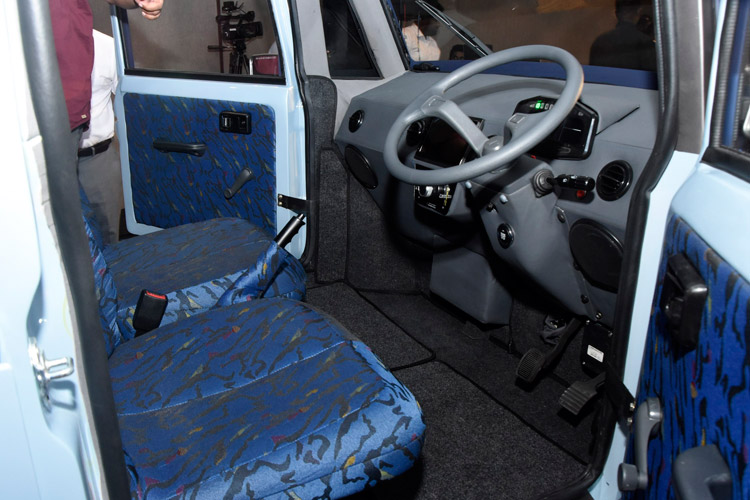 Furthermore, Ideal Moksha offers complete peace of mind with a 2-year warranty on the electric motor as a standard benefit to the customer.
The warranty available on the battery will be 5 years from the date of purchase. Our island-wide aftermarket network will ensure an unmatched level of service.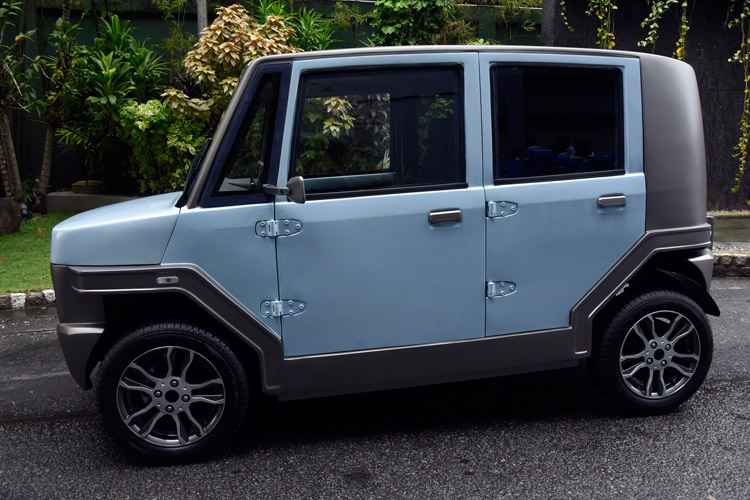 The vehicle is the ideal for every household in the country, especially for the 1.5 million three-wheelers and 4.5 million two-wheelers registered on the island, driving holistic change by empowering drivers with a cost effective solution to upgrade to a safe and smarter vehicle. The fully automatic car offers 100% torque from start with no gear changes, facilitating ease of learning and a relaxed driving experience.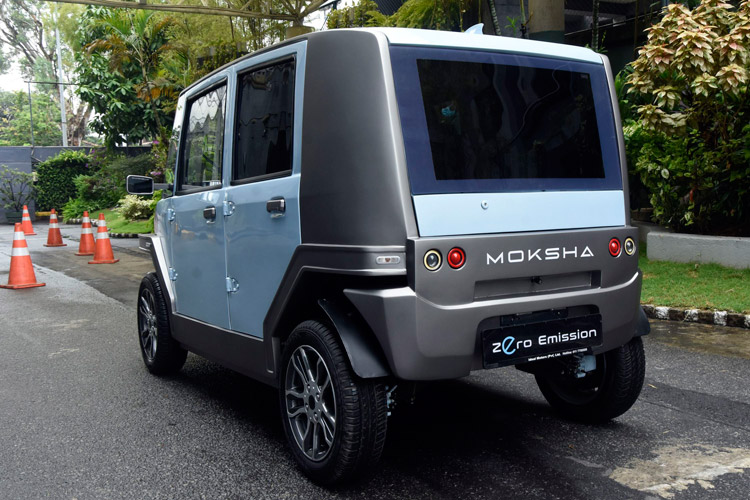 With these innovations, the Moksha is set to transform the very nature of commuting and travel in the country and it is the ideal vehicle for everyone and anyone, from the corporate executive looking to conserve and the two-wheeler owner looking to upgrade.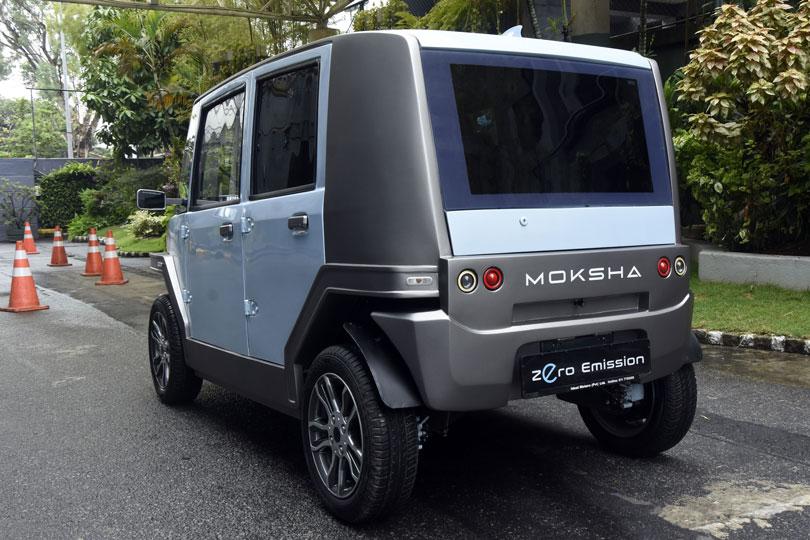 This package is particularly aimed at 5.5 million households that use less than 100 and 200 Kw of electricity units per month. The package includes the installation of up to 4 Kw of rooftop solar energy, where an average household will be able to meet their daily requirements of energy and completely do away with paying electricity bills.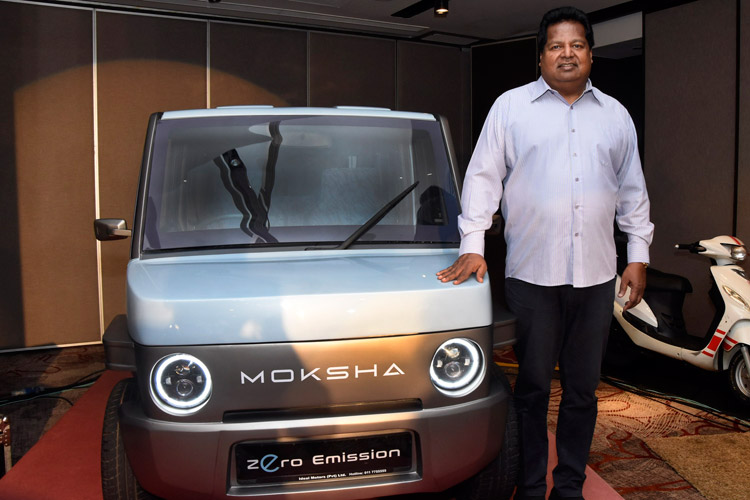 (Chaturanga Samarawickrama)