On Wednesday 2023-09-20, thousands of individuals congregated in major cities across Canada to express their opposition to the implementation of LGBT and queer ideology in schools. The Hands Off Our Kids association organized the event, named "1 Million March 4 Children." Pictures of parents advocating for their right to choose their children's education were witnessed throughout the country. Protesters criticized schools for exposing young students to "gender ideology" and emphasized that parents have the right to be informed if their children are questioning their gender identity. This pertains to the guidelines given to teachers, instructing them not to inform parents if a student is contemplating a gender transition.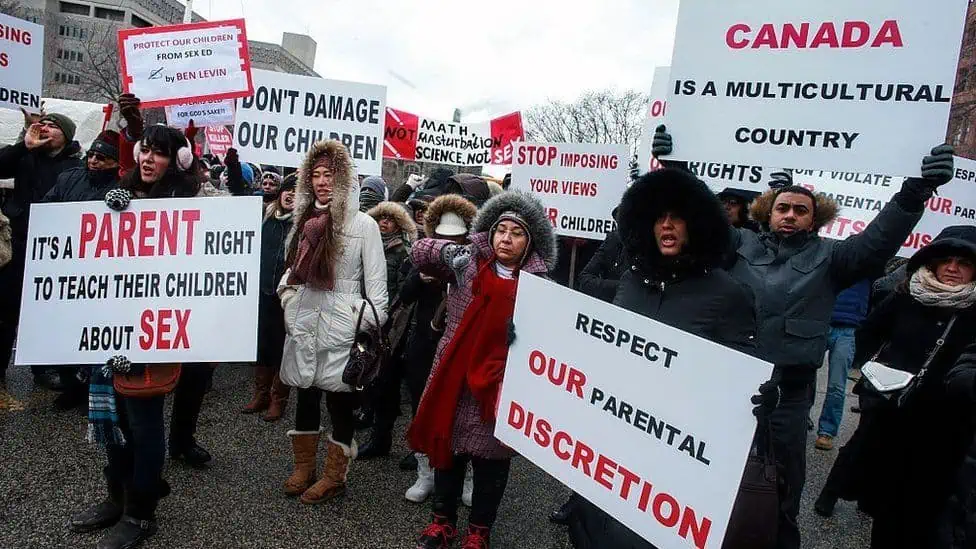 Counter-protests were organized by Canadian LGBT activists in cities like Toronto, opposing the march. These groups view the message of Hands Off Our Kids as extremist, violent, and homophobic. Canadian Prime Minister Justin Trudeau endorsed the backlash against the "1 Million March 4 Children." In a statement on X (formerly Twitter), Trudeau condemned the demonstrations, stating, "Transphobia, homophobia, and biphobia have no place in this country."
To maintain order, Canadian law enforcement authorities were dispatched to separate the two demonstrations. Videos on Twitter capture moments of tension between protesters from both sides. According to the Ottawa Police, at least two people were arrested in the city for carrying signs inciting hatred and causing disturbances.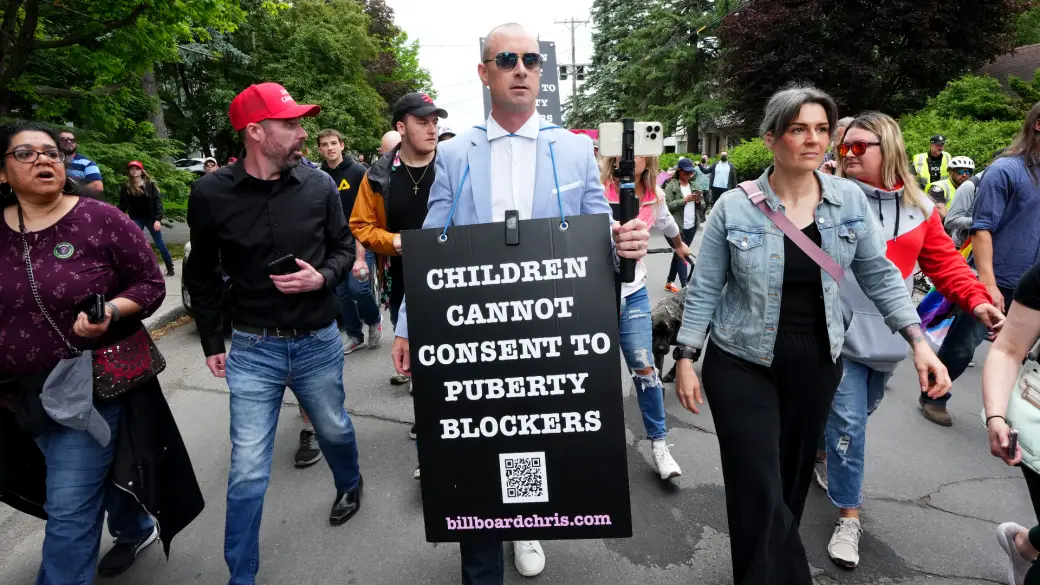 CTV News reports that the debate regarding queer ideology in Canadian schools resurfaced in June. At that time, authorities in the province of New Brunswick enacted legislation changing the protocols for handling situations involving transgender students. The law mandates that schools notify parents and obtain their consent if a student requests to be referred to by a pronoun other than the one assigned at birth. A progressive association filed a lawsuit against the New Brunswick government in response to this law.
As a result, Blaine Higgs, the head of the provincial government of New Brunswick, attended the demonstration to greet attendees and express his support. Various Canadian media outlets accused him of endorsing the protesters' alleged anti-LGBT positions. Higgs responded with a social media message reaffirming his commitment to fostering a safe educational environment.