From 9 to 12 August 2021, the Italian women's cricket team will play a series of five bilateral matches against Austria in Rome. August 9, right after the closing of the Olympic Games, will be a historic day for Italian cricket. For the first time in its history, the women's national team will play an official match recognized by the International Cricket Council.
Austria has already played 8 games to date and is currently in 51st place in the international ranking. Originally a triangular tournament was planned with Jersey (39th in the world), but due to the quarantine obligation for those coming from the United Kingdom imposed by Covid-19, the British had to give up the challenge.
From 2013 to 2016, an Italian women's national team had played about twenty unofficial matches, also winning two European tournaments. After two years of hiatus, in 2019 the new Federal Council relaunched women's activity by promoting a first tournament at the end of the season. In 2020, despite Covid, the women's championship won by the Roma Cricket Club was reborn and now the summer of 2021 will celebrate the rebirth of the women's national team and the official debut.
The President of the Italian Cricket Federation, Fabio Marabini, declared: «This debut is the result of a planning work started two years ago with the reorganization and restart of the women's movement. It is an important point in the path we have undertaken, but it is important because it declares objectives that are much more important for the future ». In fact, the gaze is projected to future qualifications for the World Cup and to broaden the base of the movement also and above all at the youth level ..
When do you play?
Race 1: 9 August 2021, 9:00 am
Race 2: 10 August, 9:00 am
Race 3: 11 August, 9.00 am
Race 4: 11 August, 4.00 pm
Race 5: 12 August, 4.00 pm
Where is it played?
It is played in Rome, at the Roma Cricket Club pitch in Spinaceto in via Val di Perna.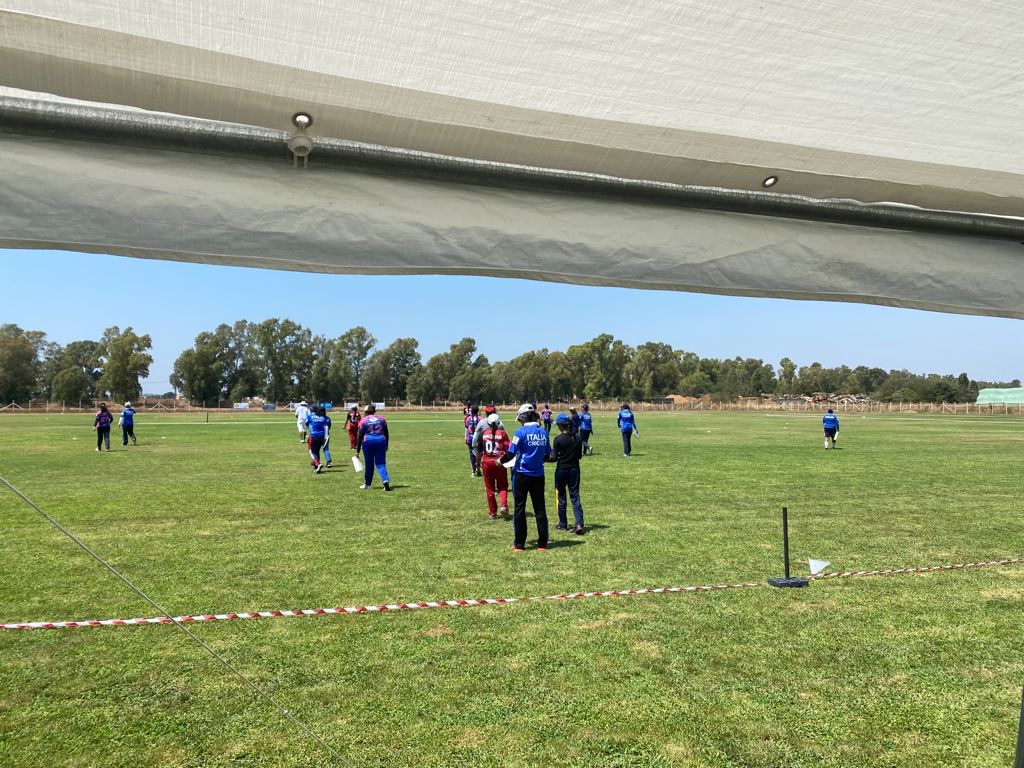 Who are the blue summons?
Araliya Kankanamage Teshani Charunika (Rome CC)
Aththidi Panagoda Liyanage Dona Rashini Sadunika (Padua CC)
Batagoda Herath Mudiyanselage Gayathri Kanchana (Rome CC)
Diminguwarige Niroshni Pushpa Kumari (Tuscany CC)
Kanankege Pasindi Sewmini (Lucca CC)
Sarah Sabelli (Rome CC)
Nipuni Ponnanperumage (Lucca CC)
Malwatta Liyanage Sadalee Vasana Fernando (Royal Padova CC)
Nanayakkara Mahaguruge Dilaisha Rishani Fernando (Rome CC)
Peddrick Jansa Bolonghe Kumudu Niranjala (Roma CC) (Captain)
Samarasinghe Arachchige Don Hasanthi Dayana Preama Samarasingha (Rome CC)
Samarawickrama Dishani (Rome CC)
Withanage Sharon Andromida (Rome CC) (Vice-captain)
Francesca Vaccarella (Libertas Lucca)
Herds Royce Daniels
Female sector coordinator: Prabath Ekneligoda.