Will Smith hits at Chris Rock after Rock made a comment about Jada Pinkett Smith on stage during the 94th Oscars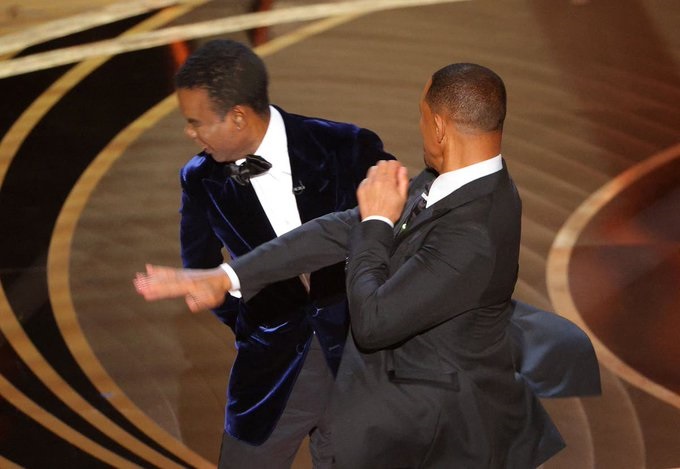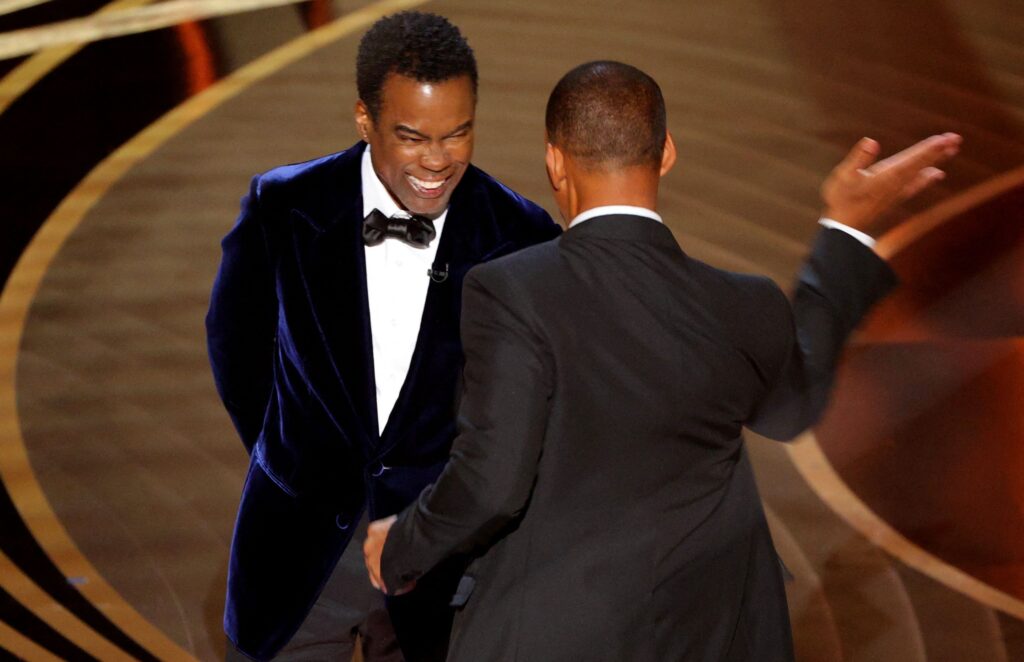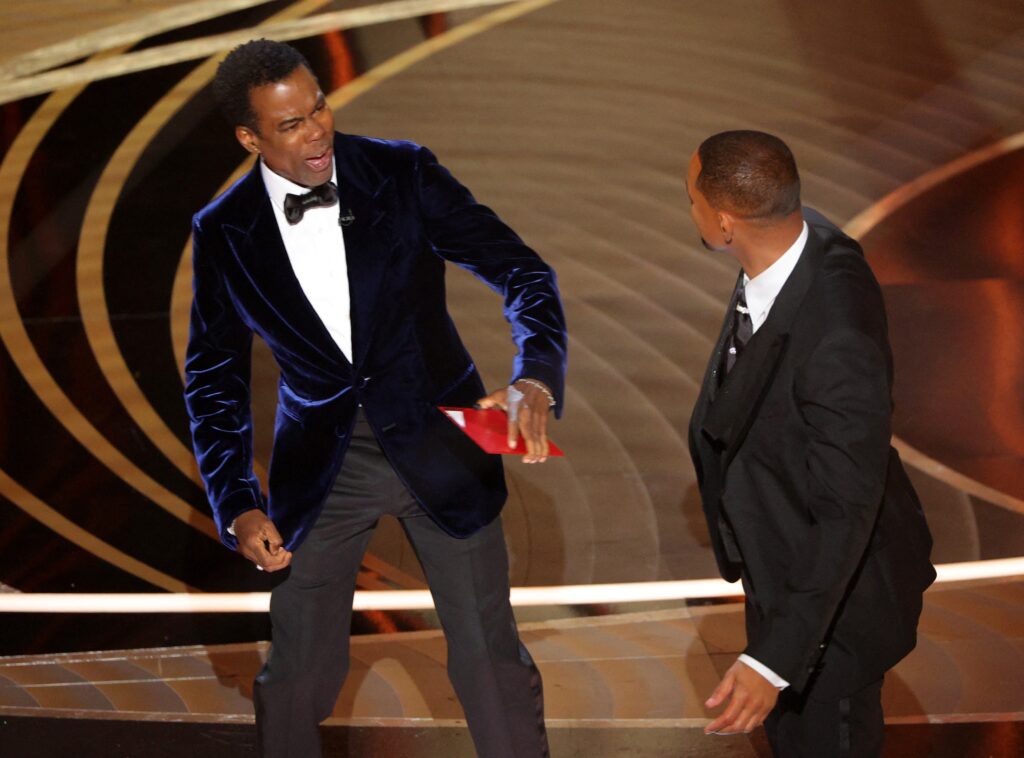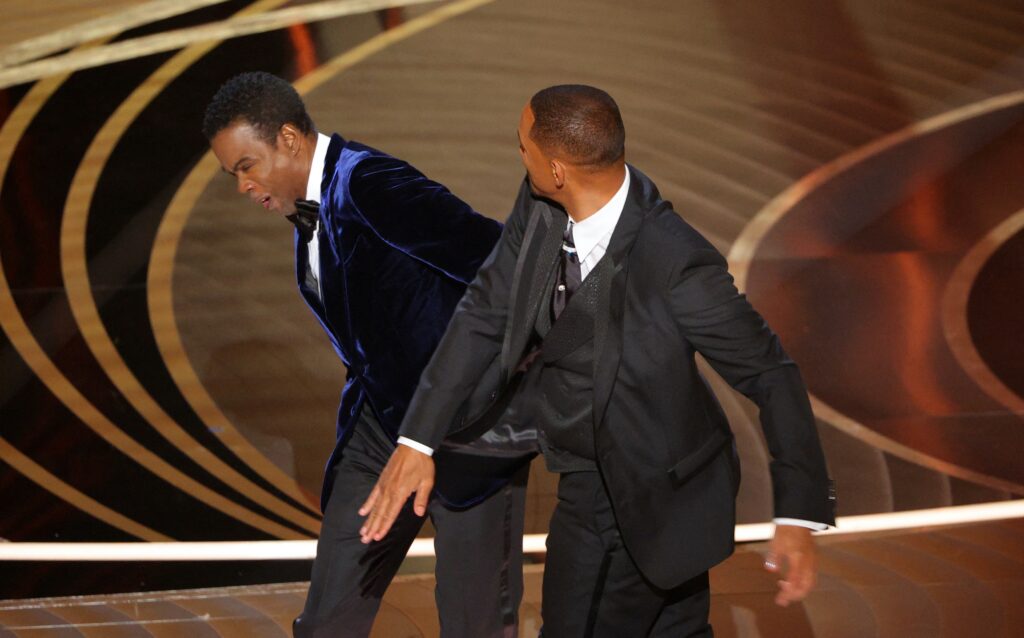 Will Smith yelled at Chris Rock to "keep my wife's name out your f***ing mouth" after punching the comedian in the arm.
The unexpected moment occurred during the 94th Academy Awards, which are taking place on Sunday night (27 March) at the Dolby Theatre in Hollywood, Los Angeles.
"Jada, I love you. GI Jane 2, can't wait to see you," quipped the comedian on stage at the ceremony.
Jada Pinkett Smith could be seen eye-rolling at the joke.
The comment prompted Smith to stand up and walk on stage, causing Rock to joke: "Uh oh…"
After Smith hits Rock in the arm, he walks off stage and proceeds to take his seat.
"Will Smith just smacked the s*** out of me," said Rock.
Smith is then heard yelling: "Keep my wife's name out your f***ing mouth," to which Rock replied: "Wow… dude. It was a GI Jane joke."
"Keep my wife's name out your f***ing mouth," Smith yells again.
"I'm going to…" replied Rock, who appeared flustered at the interaction.
"That was the greatest night in the history of television…" he said before going on to present the award for Best Documentary.